Meet IQ Canada
IQ Canada comprises a highly experienced team with an impressive track record of bringing clients and their businesses to Canada under the Start-up Visa Program.
Since 2017, the IQ Canada team has worked with over 250 Start-ups from diverse industry segments, including manufacturing, construction, logistics, finance, software development, agriculture, and education, helping them seamlessly navigate the Canada Start-up Visa process. Our team handles every aspect of the Start-up visa process, from ideation to successfully receiving a Letter of Support. IQ Canada's competitive advantage is supporting our clients and partners beyond the Letters of Support stage. We help them operationalize their Canadian Start-up and assist in preparing for launch. At IQ Canada, our motto is to stand with our clients, ensuring they successfully enter Canada.
---
Pursuit of Excellence
We are striving for excellence in everything we do. Our clients, investors, and team deserve our very best, and that is what we will continue to do. As an organization, we are committed to constantly adapting to a changing business landscape, continually improving, and growing in the pursuit of excellence.
Committed to Value
We only take on clients for whom we know we can create tangible value. Committed to empowering great ideas, we work closely with entrepreneurs to give them the best-suited investment opportunities, matching competitive businesses with astute investors.
Startup Obsessed
We know the ins and outs of starting a business in Canada. Let our passion fuel your Start-up and take your business to the next level. IQ Canada is a team of highly experienced individuals who have highly experienced team with careers.
Why work with IQ Canada
– For Investors
Start-up Portfolio
Our Start-up onboarding team at IQ Canada takes its time evaluating and onboarding strong Start-ups from a variety of industries and regions. We are proud of our portfolio of Start-ups, and they have proven to be fantastic investment opportunities.

Team Expertise
Our crew has collaborated with individuals from over 30 different countries and well comprehends the demands of this program. We actively collaborate with Canadian authorities and the government to adjust program modifications before it's too late.
End-to-End Support
Our program offers complete assistance to candidates, including but not limited to document preparation, letter of support acquisition, incubation, and mentorship. We collaborate with the top designated organizations, corporate attorneys, immigration attorneys, and intellectual property attorneys in the business.
Why work with IQ Canada
– for Startups

Business Support
We support you with expertise spanning multiple industry segments, ensuring you receive in-depth International and Canadian market intelligence for your business. We help you take advantage of key market trends when making investment and business decisions.

Funding
We help our Start-up portfolio secure seed funding of up to 200K CAD to launch or expand their business in Canada. IQ Canada also provides a strong network of investors to help raise funding for scaling the company in North America.
End-to-End Support
IQ Canada provides entrepreneurs with one-stop solutions and services ranging from the application to the designated entity to mentorship, business support, and immigration support. We work with immigration lawyers, corporate lawyers, incubators, and designated entities.
Who should apply?
Are you an ambitious entrepreneur with the desire to move to Canada and establish your business?
---
1
Early Stage Start-ups (Idea Focus)
This program's focus is primarily on validating the idea and evaluating the market for the business.
Companies can expect product development support at this stage to ensure a seamless transition to the next stage of market launch.
2
Seed Stage Start-ups (Product Focus)
Seed Stage companies have an MVP and a customer base market launch stagets using their product.
The program's focus at the Venture Studio will be to support entrepreneurs in establishing their businesses in Canada and streamline operations for the company by securing product-market fit. Companies typically transition to a tailored education and training program with full access to our international network of partners, engineers, product managers, and mentor groups.
3
Growth Stage Start-ups (Scale Focus)
Growth-stage Start-ups have acquired a modest market share internationally and raised funding beyond Series A.
Participating companies benefit from one-on-one advisory services, partnerships, and the network to avail combined support and network value.
Selected Start-ups receive full guidance on the establishment of Canadian business operations, with dedicated partnerships and investor introductions to help facilitate market entry and growth. Companies can expect to explore and develop new revenue channels and identify paths to accelerate existing revenue streams.
You're in
good company
Mr. Manh,
CEO, Cognito Vietnam
From helping us better understand the necessary technology to introducing us to their vast network of contacts, IQ Canada has more than met our expectations. from helping better understand the necessary technology, to introducing us to their vast network of contacts hat I always dreamed of living in.
Mr. Mandip Kanjiya
Founder and CTO Vite
Not only were they excited to work with our team, but they were also highly competent in all areas. From helping us better understand the North America, They were excited to work with our team and Angel Investor. We could not be more satisfied.
As a result of their mentoring and hard work, we are now on our path to Canadian PR! Thanks, IQ Canada.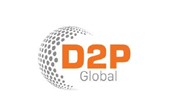 Mr. Dung Nguyen,
CEO, D2P Global, Vietnam
Thank you, Upasana, Rajiv, and the team, for the countless hours you put in to prepare for the Angel Investor. Amazing work!