Supercharge Your Canadian Start-up Visa
Are you a Start-up with global aspirations? Ready to break through boundaries and unleash your potential in Canada? IQ Canada is here to turn your ambitions into reality!
Discover How
We are your trusted partner and guide
As your trusted partner, we will guide you through the complex Start-up visa application process and the operationalization of your business. Don't panic! We've got you covered – from ensuring your Start-up is fully compliant with intricate legalities and market validation to crafting compelling business plans and pitch decks that capture the essence of your vision. From safeguarding your innovation through intellectual property filing to strategically operationalizing and scaling your venture, we'll have everything under superior professional control!
Hold on, we don't stop there! Our commitment continues as we facilitate investment opportunities and guide you through the pivotal step of securing your permanent residency in Canada.
Learn More
Our Stellar Track Record of Success
250

+ Successful Start-ups

550

+ Founders supported

40

+ Mentors & Advisors
We Believe In Collaborations
Join Forces with Our Dynamic Network of Innovative Partners and Expert Alliances, and Propel Your Venture to Unprecedented Synergistic Success.
Our Process
Our Services
We empower founders to do what they do best as business owners – build their companies.
Launching your Businesses in Canada
Phase I
Start-up
Visa Advisory
We work with clients to make their start-ups or ideas into viable business propositions. This involves defining North American business viability, providing marketing intelligence, creating sales and marketing plans, undertaking in-depth competition analysis, and financial modeling. These detailed business steps help clients effectively prepare for every aspect of the Start-up Visa application process, including Pitch Decks and Business Plans. We help our clients build a roadmap for their Canadian businesses.
Phase II
Develop a go-to-market plan
Clients are supported in defining their target market and strategy. The IQ team goes to the extent of helping clients engage with potential vendors, customers, mentors, advisors, and strategic partners while developing their brand. IQ Canada's marketing partners assist clients in establishing branding and a digital presence for their business in Canada. Our technology development teams help clients develop and enhance their technology platforms. Thus, clients get the support they need to launch their businesses in Canada.
Phase III
Developing MVPs and Prototype
We help companies construct their MVPs and prototypes. Our emphasis on UI/UX design, prototyping, improvement, and quality assurance results in 100% go-to-market-ready products. After that, the senior technical team creates the product, and the business provides 24/7 customer service after the sale.
Phase IV
Identify relevant investors for fundraising
We help clients review and screen investors. We also provide coaching and support for clients to present their Start-ups to investors and assist with managing the entire due diligence process for fundraising.
Phase V
Navigate the Start-up Visa Designated Entity Process
IQ Canada has been actively involved in the Canadian Start-up ecosystem and has worked with several Canadian and international Start-ups. Thus, our team clearly understands the due diligence requirements for designated entities, including incubators, Angel Investors, and Venture capitalists. We work closely with clients and guide them each step of the way to successfully fulfill all the due diligence, mentor interviews, and investor presentation-related requirements set out by various designated entities. IQ Canada is a preferred
Phase VI
Incorporating Canadian Business and Protecting Intellectual Property
IQ Canada works with leading Canadian law firms to ensure clients get the best Corporate and IP law services. We facilitate the complete incorporation process for our clients. We go a step ahead in assisting our clients in defining innovation for their Canadian Start-ups and also enable the filing of their Patents, Trademarks, and other IP protection applications.
Our Clients
We are committed to supporting your business! Most importantly, we value partnerships.
At IQ Canada, we are well aware that innovation and new businesses are the lifeline of any ecosystem. By working with global entrepreneurs, we aim to explore the potential in the Canadian market and support clients from around the world through the immigration and business-building process.
Hear Our Clients!
-Mr. Manh,
CEO, Cognito Vietnam
We knew that to reach a global market, we needed more expertise and a better place to grow our company.
Upasana, Rajiv, and their team of tech analysts, lawyers, business advisors, and patent attorneys provided us with everything we needed to launch successfully.
-Mr. Mandip Kanjiya,
Founder and CTO Vite
When our company decided to move our operations to North America, one of the biggest challenges facing us was finding a designated entity and the right partner who could help us launch successfully in Canada.
We are very thankful that we found the team at IQ Canada.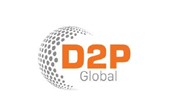 -Mr. Dung Nguyen,
CEO, D2P Global, Vietnam
IQ Canada is the best choice for any company pursuing the Canada Start-up Visa program. They are professional, and dedicated, and will work hard to ensure your company achieves success.
Are you ready to catapult your business into the Canadian landscape? Book a complimentary 30-minute consultation call with our seasoned experts today. Apply Now